Rick Trotter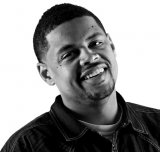 3:05pm - 6:00pm
Sounds of Truth




Elijah Mondy Jr. was shot Monday morning, April 29th, around 12:30 a.m.
He stopped to help a man who appeared to be injured. The man, who was faking injury, along with two other armed men, then ambushed Elijah and his wife Belinda when they stopped. He has been released from the Memphis Med and is currently recovering from home.
Who is worthy of praise?




Who is worth of glory?




Who is worthy of honor?




King Jesus is worthy!!!






Have a church or community announcement you want to air on the radio?

Submit it Here!

Give us your comments, questions, and concerns. We want to hear from you!

Feedback Forum